Travel Insurance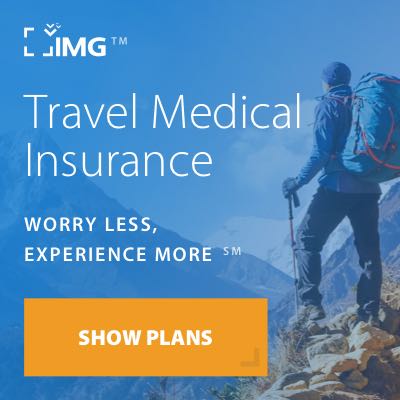 Traveling abroad can be an exciting experience. But what would happen if you or one of your family members became ill or injured while away from home? International travel can quickly turn frightening if you're not prepared for a medical emergency.
We offer two travel plans for a complete package of international benefits available 24 hours a day. Patriot International® provides coverage for U.S. citizens traveling outside the U.S. with coverage for brief returns to the U.S., while Patriot America® provides coverage for non-U.S. citizens traveling outside their home country. Both plans are available for a minimum of 10 days up to a maximum of 2 years, in accordance with the temrs of the Certificate of Insurance.
Call us at 713-721-5600 for more information or to enroll. You can also click the flashing button.
Download the Brochure to print an application.
PLAN INFORMATION & HIGHLIGHTS
| Maximum Limits | $50,000, $100,000, $500,000, $1,000,000, $2,000,000 |
| --- | --- |
| Coinsurance - for treatment received outside the U.S. & Canada | No coinsurance |
| Benefit Period | In the PPO Network - The plan pays 90% of eligible expenses up to $5,000, then 100% up to the Maximum Limit. Out of the PPO Network - The plan pays 80% of eligible expenses up to $5,000, then 100% up to the Maximum Limit. |
| MyIMGSM | 24 hour secure access from anywhere in the world to manage your account at any time. |
| World-class Medical Benefits | Coverage available for in-patient and out-patient medical expenses. |
| International Emergency Care | A wide range of international emergency benefits available including emergency evacuation, emergency reunion, return of mortal remains, return of minor children and more. |